View Cart
Latest News
email out of order
Please be aware that their is currently an issue with the BT lines in our area which is affecting access to our emails.
however our phone line is up and running so please call 01258 840848
New Pair of F16 Heritage Game
Mulliners have just taken delivery of a pair of the new side plated Blaser F16 Heritage game guns with 30″ barrels. SOLD within 4 hours.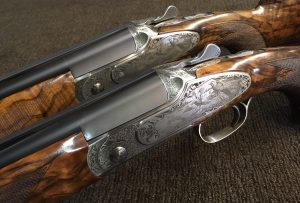 Blaser F3 Custom by Jana Schilling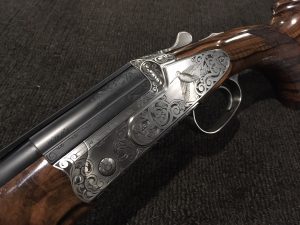 A New Custom engraved Blaser F3 by Jana Schilling has just arrived at Mulliners. SOLD within hours.
New F16 Heritage in Stock
Mulliners have just taken delivery of a new side plated Blaser F16 Heritage. Images in the Blaser shotgun section.
New range of Blaser Outfits in stock
Mulliners have just taken delivery of the latest range of clothing form the Blaser outfits range, which includes jackets, fleeces, trousers, gloves, socks, boots and trainers.
F16 Heritage Game just Sold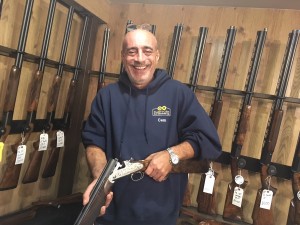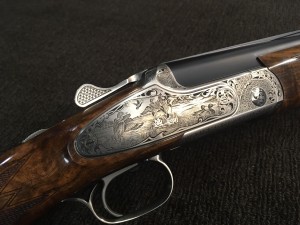 The very first of the latest F16 has just landed at Mulliners. The F16 Heritage Game with engraved side plated action by the Bonsi Brothers and grade 8 stock is a beautiful looking shotgun. Be the first to own one. NOW SOLD
2017 Dorset Single Barrel County Championships
Saturday 14th October will see the Dorset CPSA Single barrel County Championships at Pilford CPC, Its is a 50 target Fibre wad shoot with entries form 10:30 to 11:30 for the County championship plus an open re-entry from Noon to 2:30 pm for members and none members. All Welcome with entries on the day.
Dorset CPSA County Championships.
Pilford CPC will be holding the 2017 Dorset CPSA Sportrap County Championships on Saturday 23rd September and also the Dorset Single Barrel Champs on Saturday 14th Oct. All shooters are welcome, including Pilfords regular non CPSA members.
Mulliner wins County Championship
Ian Mulliner has won the 2017 Dorset County Championships for ABT, this is Ian's 23rd county title.
The Blaser F3 Phoenix has landed
Mulliners have just taken delivery of the Blaser Phoenix which is a One Off hand engraved F3 by Jana Schilling. Simply Stunning!
Dorset OT & ABT County Championships
This Sunday 30th April is the Olympic Trap Dorset County Championships which is being held at Brook Bank in Cheddar and the following Saturday 6th May will be the ABT Dorset County Championships which is being held at Fareham Gun Club.
Blaser F16 & F3 with upgrade wood back in stock
Mulliners have just taken delivery of Blaser F16 sporters, F3 Professionals and F3 Vantage models with upgrade wood sets. If you are looking for a new Blaser shotgun contact Mulliners
Blaser Deluxe shotgun Slip – back in stock
We have recently received a shipment of the Blaser Deluxe Shotguns slips which are now available to purchase online.
King claims Super 7 Title
Richard King Collected his Dorset Super 7 trophy at the regions 2016 presentation evening, as well as the title and trophy Richard collected the £300 cash prize for 1st place, 2nd was Ben Jennings with Ian Mulliner in 3rd.
Dorset Single Barrel Champs
Pilford CPC hosted the 2016 Dorset Single Barrel County Championship. This was Pilfords first CPSA registered shoot and despite the rain, attracted a good entry with Seniors, Veteran and Lady shooters represented. High Gun And county title was claimed by Ian Mulliner, with Nigel Bough taking the Vets and Alison Bough the Ladies.

© 2014 - All Rights Reserved Mulliners