View Cart
Services
Gun Fitting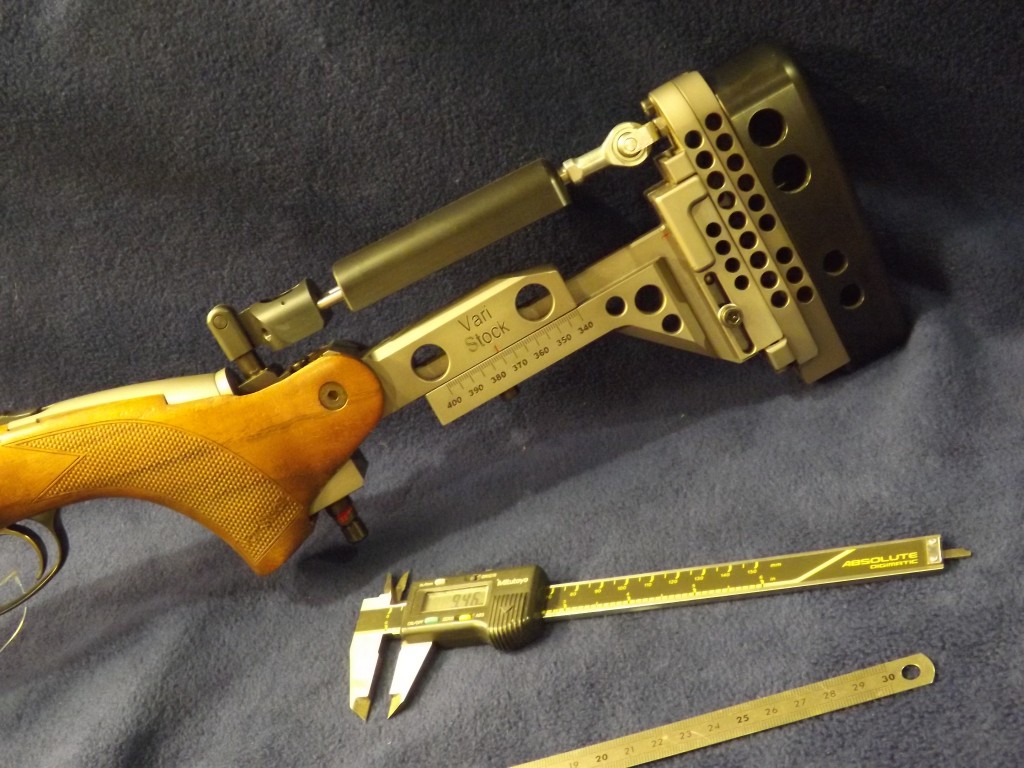 At Mulliners we ensure that all guns which leave us are not only suitable for the client's chosen discipline, but also that it fits the shooter correctly; this is achieved by means of a preliminary fit using laser bore sights and an adjustable try gun for which we charge £150 and then if required a trip to one of a selection of local shooting grounds to check static and dynamic point of impact which is charged at the rate of £60 per hour including travel time, or in the case of a rifle, this can be zeroed on our range.
Gun Demos and Trials
Should you be interested in any Gun or product listed on this web site but are unsure which specification you would like, we are happy to arrange a demo or trial of any specific gun configuration at a selection of local shooting grounds. There is a charge for this service at the current rate of £60:00 inc vat per hour, plus clays and cartridges. We always try to hold in stock at least one Demo Blaser F3 and Krieghoff K80 shotgun with a selection of different stock configurations and rib types for trial purposes. Certain models of Krieghoff, Blaser and Caesar Guerini are only available for trial at specific times of the year depending on season and factory availability, but if you are interested in any Krieghoff, Blaser or Caesar Guerin product and would like more information or advice, please do not hesitate to contact Ian Mulliner on 01258 840 848 or email info@mulliners.co.uk.
Gun Storage
For clients who are moving house, in the area on holiday, taking part in local clay shooting competitions or deer stalking outings, we are happy to store for safe keeping your rifle, shotgun and ammo in our armoury at Wimborne, Dorset.
Current rates for gun storage is £5 inc vat per week per gun, for shotguns and rifles with a value of up to £10,000 (higher value guns will be subject to an additional insurance surcharge) plus a booking in fee of £25 inc vat for up to 5 guns.
Gun Smith Services
Mulliners has its own fully equipped workshop to deal with all your requirements, from a simple service to a full rebuild of your pride and joy. Apart from in house work which is carried out by our factory trained gunsmith, we can also arrange to send any Blaser or Krieghoff product to it's maker for factory modifications and alterations.
Please note that all factory approved updates to the Blaser F3 shotgun are carried out in house, which results in a fast turn around for the customer. By pre
arranging an appointment it is possible to drop your Blaser off for a service in the morning and collect later the same day.
Typical Service on Browning, Miroku, Beretta O/U     £168:00 inc parts, labour & vat
Typical Service on a side lock.            £ 240:00 inc parts, labour & vat
Service and update on Blaser F3                          £ 192:00 inc parts, labour & vat
Service on Blaser R93, R8 rifle                           £ 90:00 inc parts, labour & vat

Screw Cut Rifle barrel                    £ 150:00 inc vat (plus any re-proof charges)
Range time for rifle zero                                     £ 60:00 inc vat per hour, plus ammo
Shotgun pattern test.                                         £ 55:00 inc vat.
Shotgun Trial/Demo at any ground.             £ 60:00 inc vat per hour including travel time. Plus clays & cartridges at cost.
For other charges and lead times, please contact Ian or Kerry Mulliner on 01258 840 848 or email info@mulliners.co.uk.
Machining Services
Apart from the usual gun smithing services you would expect us to offer, Mulliners also has a fully equipped machine shop which manufactures precision machined components such as stock balancers, Pins, strikers, screws and machined ribs. Whilst we currently manufacture mainly gun parts, we have been manufacturing precision machined components for over 25 years for the Aero Space and Motorsport industry, for whom we have and still do manufacture one off and small batch titanium, non ferrous and high tensile Brake, Suspension, Aero and fuel system components.
Our list of customers include firearm and race car manufactures, Formula One, Indy car, WRC, Moto GP, and World Superbike Teams, we have also manufactured critical fuel supply and steering components for Richard Nobel's Land Speed Vehicle, Thrust SSC. Our passion is for perfection and to provide the best possible workmanship.



Mail Order Service
At Mulliners we offer a mail order service for parts and clothing, this can be done on line via the website or by calling our gun room during business hours.
We offer a same day dispatch on all stock items when orders are received prior to noon Tuesday through Friday. Orders placed over the weekend will be dispatched on Tuesdays.
We cannot however export certain items to certain countries so please check with us before attempting to order a restricted item or if wishing us to send product outside of the UK. We take all major credit cards, please use the online services on this site or call +44 1258 840 848 with your order, delivery and payment details.
© 2014 - All Rights Reserved Mulliners