View Cart
Contact Mulliners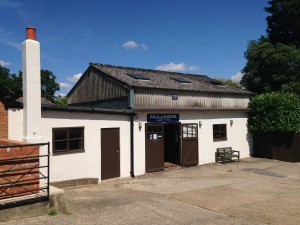 Tel:
01258 840 848
Email:
admin@mulliners.co.uk
Address:
Lodge Hill Business Centre
Lodge Road
Holt
Wimborne
Dorset. UK
BH21 7DW
Hours of Business
Whilst Customers are welcome to call anytime during our hours of business, to avoid disappointment please be aware that Mulliners do offer an appointment service and those who have made an appointment will take priority.
Please note that due to our appointment service it is possible that we may be off site conducting a gun hand over, in which case our gun room may be closed. We offer this appointment service to ensure that we have time to deal fully with your needs and at a time that best suits you, therefore if you are planning to visit we strongly recommend that you contact us first to ensure that our gun room is open and that we are not already booked for a customer gun fit, trial or hand over.
Monday, Closed
Tuesday, 9:30 am – 5:30 pm
Wednesday, 9:30 am – 5:30 pm
Thursday, 9:30 am – 5:30 pm
Friday, 9:30 am – 5:30 pm
Saturday, 9:00 am – 1:00 pm
Sunday, Closed
2017/2018 Christmas & New Year Holiday – Thursday 22nd Dec to Monday 1st Jan inclusive.
Please note that due to customer trials and gun handovers our gun room may be closed during the above times, so please ensure you contact us before you make plans to visit.
Should you find the above hours of business inconvenient, please be aware that we are happy to offer out of hours viewings. Please contact us to arrange an appointment.
© 2014 - All Rights Reserved Mulliners