View Cart
About Mulliners
Mulliners is a family run business that offers a unique bespoke service to the competition clay shooter, the seasoned game shot and the professional hunter looking for the best in terms of equipment and service. Our current stocked items include the Blaser, Krieghoff, Caesar Guerini, Fabarm, & Mauser range of competition Shotguns and hunting Rifles which are complimented by a selection of interesting guns from other makers including Beretta, Browning & Miroku.
The Gun room and workshop is managed by Ian Mulliner who has been shooting since the age of nine out with his father in pigeon hides, on walked up game and straw bail clay shoots which lead to taking part in CPSA registered English Sporting events, but since the mid eighties Ian has spread his horizons and competed at a range of disciplines including full bore rifle and all the recognised clay shooting formats collecting 23 Dorset county titles along the way in the disciplines of All Round, Single Barrel, DTL, UT, English Skeet, ABT and Olympic Trap with Five Supreme County Championship crowns, has been selected to represent England four times in the disciplines of ABT and Olympic Trap, the most recent being Olympic Trap in 2015 for the Home International in Ireland. Apart from Ian's own shooting, he started his working life as a time served precison toolmaker who has been making gunsmithing tools, gun parts, modifying, repairing and servicing guns for over 25 years. In recent times Ian has completed Blasers in house factory training in order to deal effectivley with the specific requirements of the Blaser range of competiton shotguns and sporting rifles.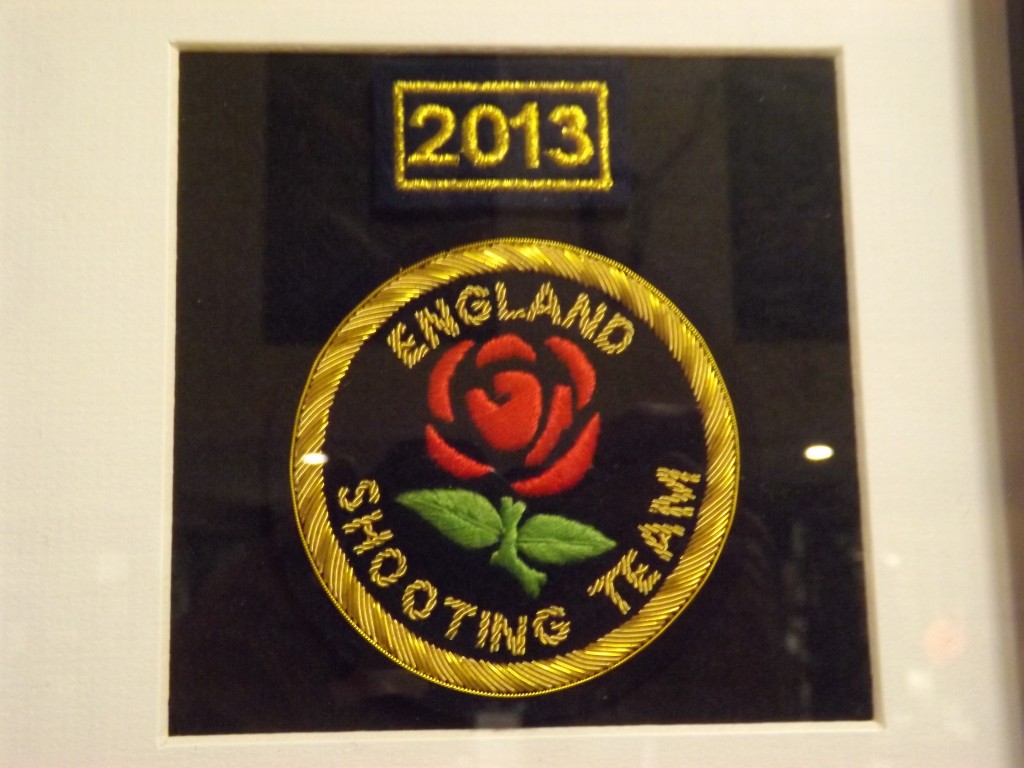 The retail operation at Mulliners is controlled by Ian's wife Kerry who looks after the workshop diary, shooting assessories and clothing. Kerry has been Ian's partner in both status and business life for over 25 years, she first shot a gun with Ian at a sporting shoot in the late eighties and quickly accomplished herself as a handy sporting shooter winning many club and regional events, she is still currently CPSA classified in 'A' class for both English Sporting and Sportrap.
By pre arranging an appointment, it is not only possible to view our stock, but we are also happy to arrange a demonstration and trial of a specific gun configuration at one of a selection of shooting grounds located nearby. Our gun room is located in the heart of the Dorset countryside close to the market town of Wimborne, which is less than 30 minutes drive from Southampton, Salisbury, Bournemouth, Poole & Dorchester on the South Coast of England, ideally situated off the M3 & M4 motorways being approx 1 hour 15 mins drive from Junction 12 of the M25 and approx 1 hour drive from Chieveley Services at the M4/A34 junction.
Should you need any further information, or would like to discuss any matter regarding any products or services listed on this site, please do not hesitate to contact Mulliners on 01258 840848 or email: info@mulliners.co.uk

What our customers say
"Just wanted to say thank you for the F3 Vantage. Shot it this morning and was beaming from ear to ear. Great target awareness, was dusting the clays out of the box, no recoil for me or fatigue, looks the biz too. Thanks for your advice and great honest service."
""Felt I should email a thank you for the excellent service, my gun is now not only working perfectly, but the triggers now feel perfect and I very much appriciate the extra work carried out to sort the stock balance and recoil pad adjustment""
""A note of thanks for the service that you have just carried out on my Blaser, I am not sure how Ian has managed it, but it now feels like a brand new gun, thanks again""
"I collected my Baronesse from my local RFD on Saturday and although I haven't shot it yet, I would like to "Thank You" for carrying out a very thorough and professional Job"
"Thanks again for your help with supply of my new gun, an excellent product and service."
"Thought I would write to let you know that I couldn't be happier with the gun or the service, it's going to take me a while to get used to the difference from my Browning, but I'm looking forward to it"
"just wanted to thank you for the excellent service, the gun arrived in amazing condition, my wife and I have been over the gun with a fine tooth comb and there's not a mark on it, it really looks like a new gun"
"Just a quick note to say thanks. The work you did on my F3 is appreciated and it is reassuring to find someone who is both knowledgeable and actually cares, it is your attention to detail that makes all the difference"
Alex - F3 Vantage Owner
Greg - Blaser F3 in for service
Allan T - Romford
Darren H - London
Brian B - Surrey
Peter P – Norfolk
Peter I – Berkshire
Tony - F3 in for Service